A Comprehesive Guide to Discovering All About The Doge's Palace - A Living Legacy of Venetian History
Contents
Doge's Palace At A Glance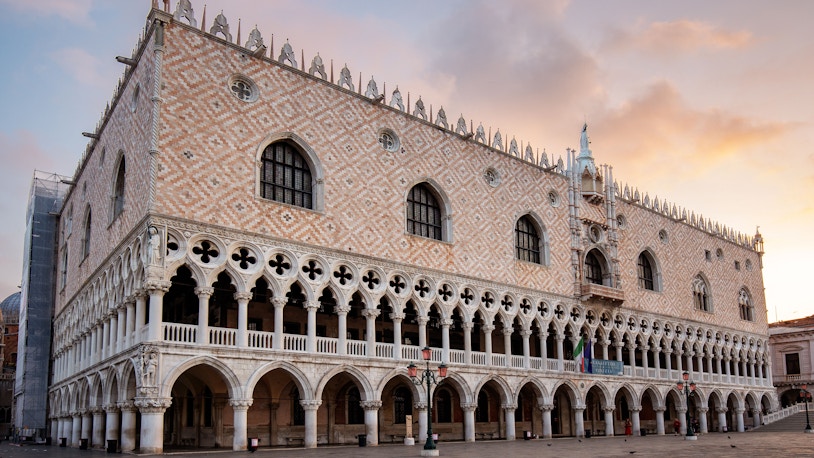 Official name: Doge's Palace
Address: P.za San Marco, 1, 30124 Venezia VE, Italy
Year of opening: 1424
Timings: Varies, typically 9 AM - 7 PM
Architect: Many, including Andrea Palladio and Giovan Antonio Rusconi
Architectural style: Venetian Gothic
UNESCO World Heritage Site: Yes, since 1987
Number of visitors per year: Over 1 million
Function: Historical museum and landmark
Highlights: Council Chamber, Bridge of Sighs, Prisons
Plan Your Visit to Doge's Palace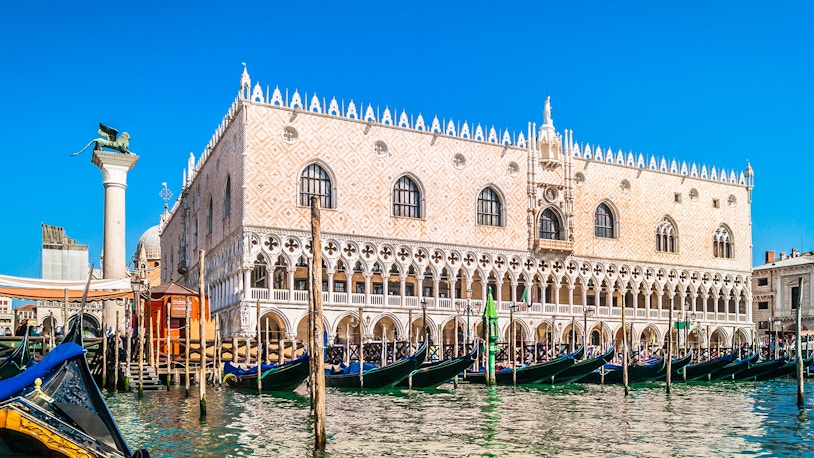 Opening Hours
General timings: 9 AM - 7 PM
Last entry: 6 PM
Special timings:
From 12 May - 30 September, 2023 (Fridays and Saturdays), 1st June & 14th - 15th August, 2023 : 9 AM - 11 PM
Last admission: 10 PM
Closed on: Doge's Palace remains closed on certain public holidays, like 25 December and 1 January. However, variable opening hours might be applicable.
Detailed Doge's Palace Opening Hours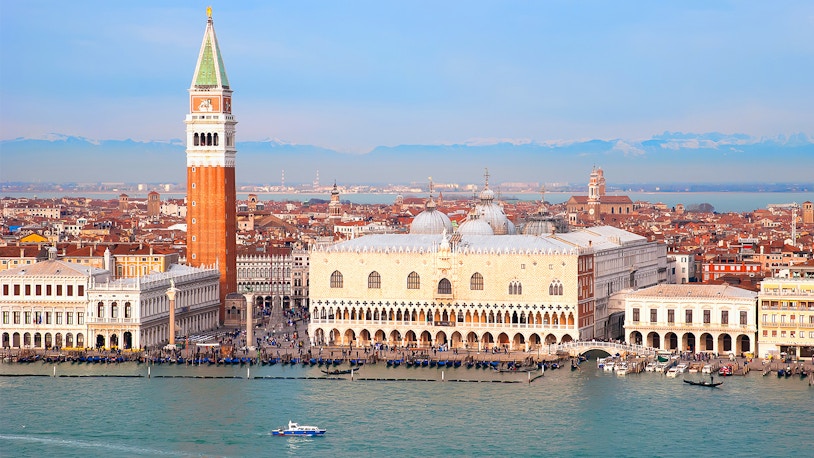 Location
Address: P.za San Marco, 1, 30124 Venezia VE, Italy
Find on Maps
Doge's Palace is snuggled in the heart of Venice, Italy. Look out for iconic landmarks like St. Mark's Basilica and Piazza San Marco nearby. Find it on the Grand Canal, boasting a stunning waterfront view.
Nearest Landmark: St. Mark's Basilica, 180 meters
Detailed Directions to Doge's Palace
Must-see Artworks at Doge's Palace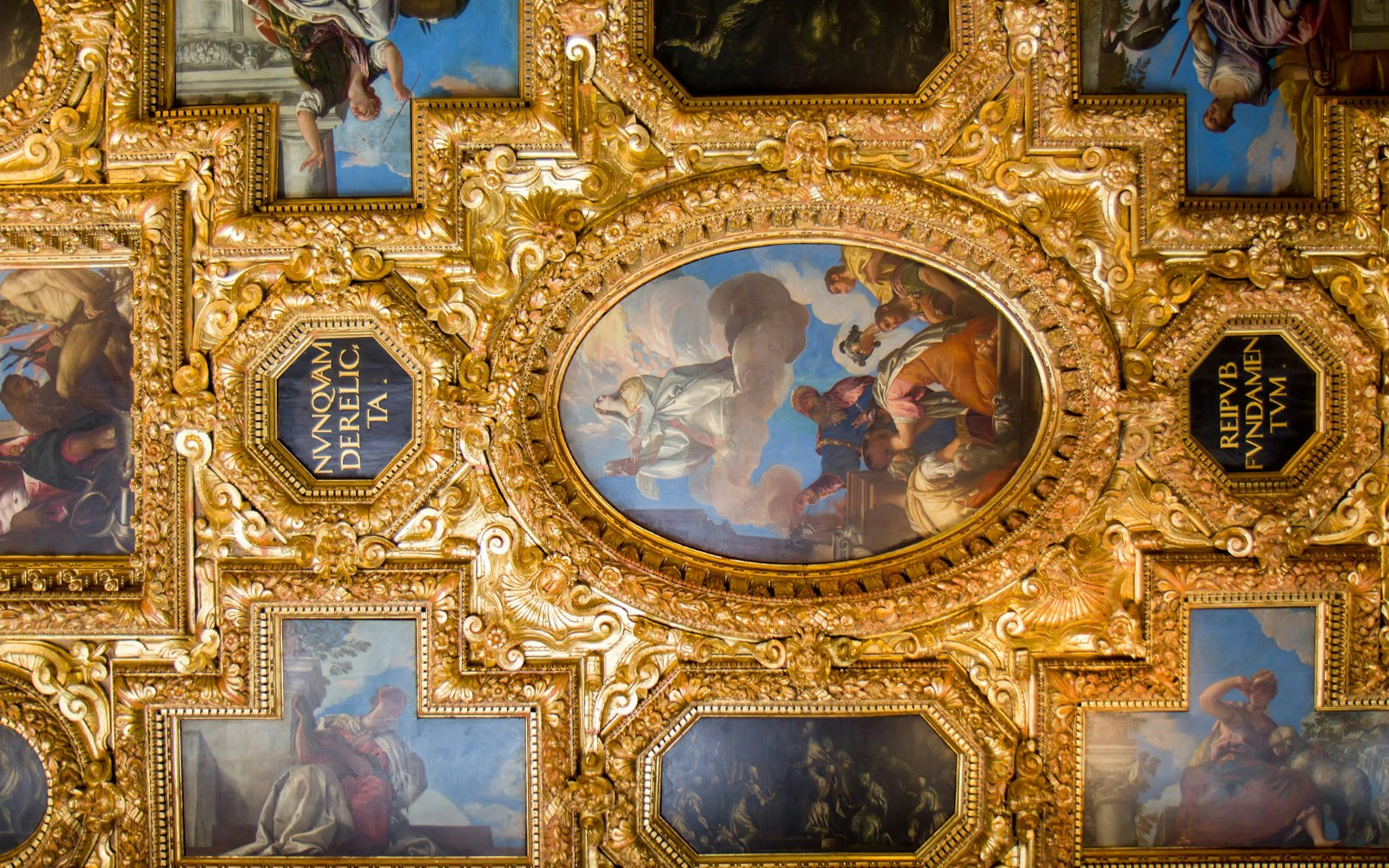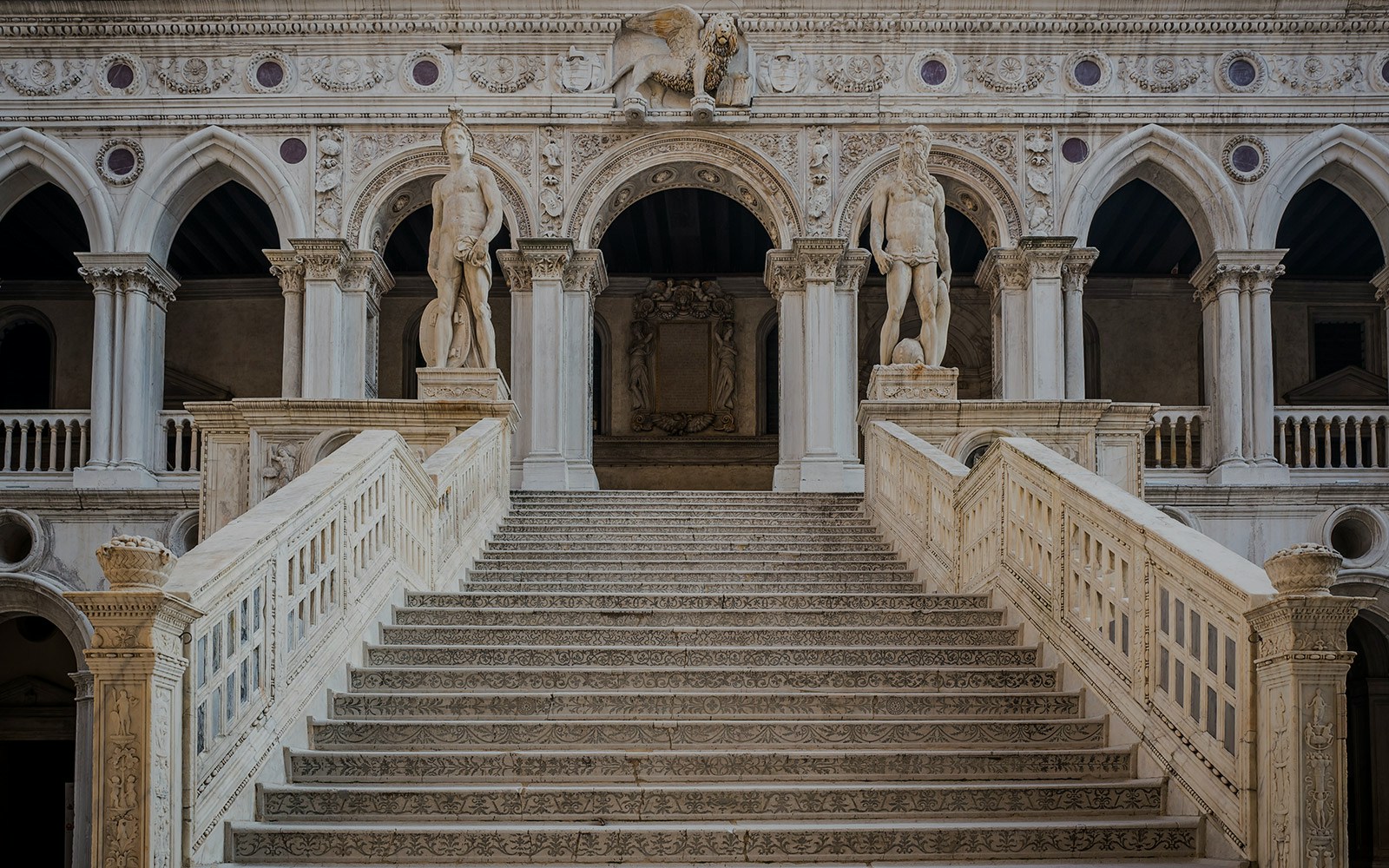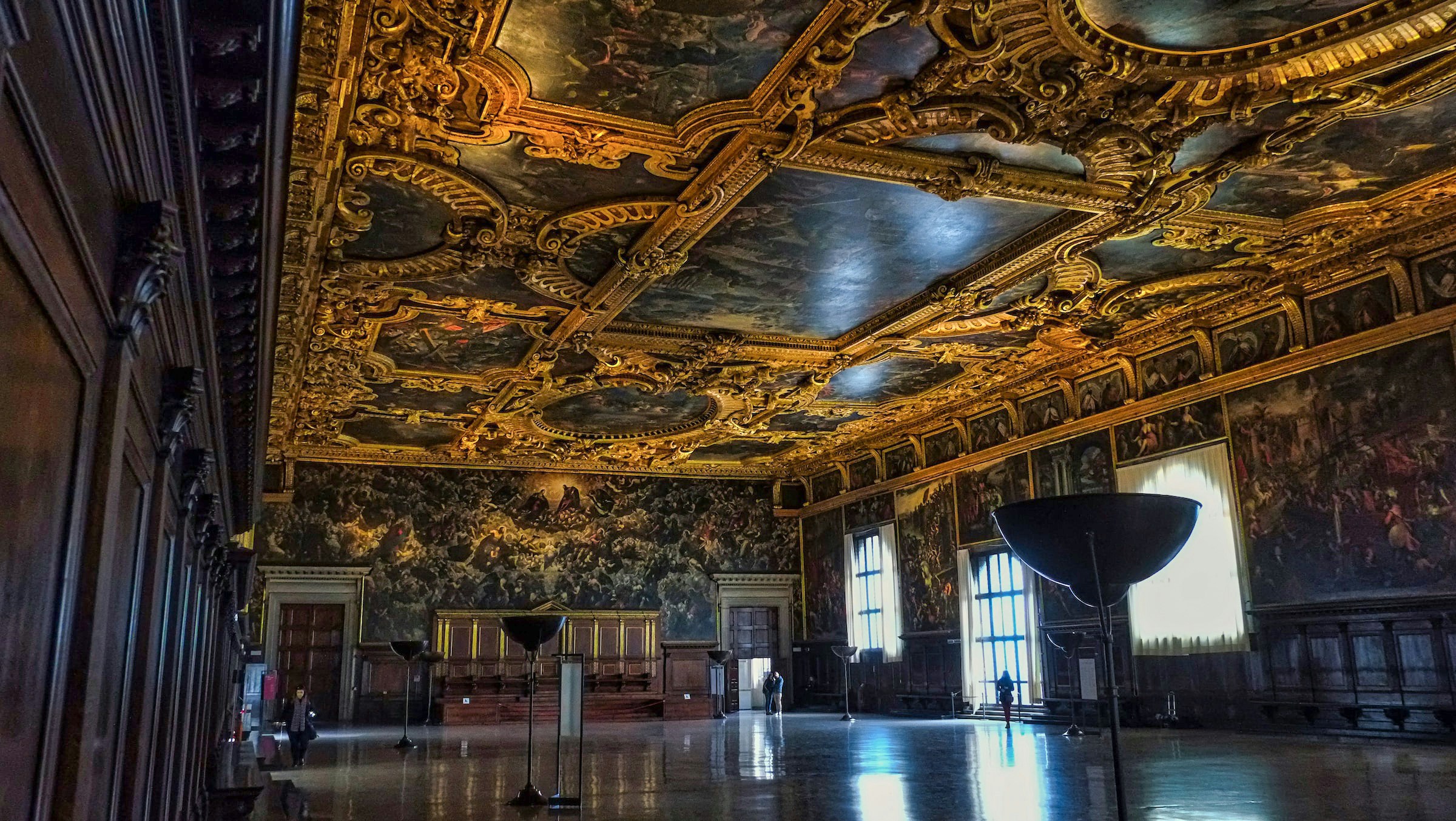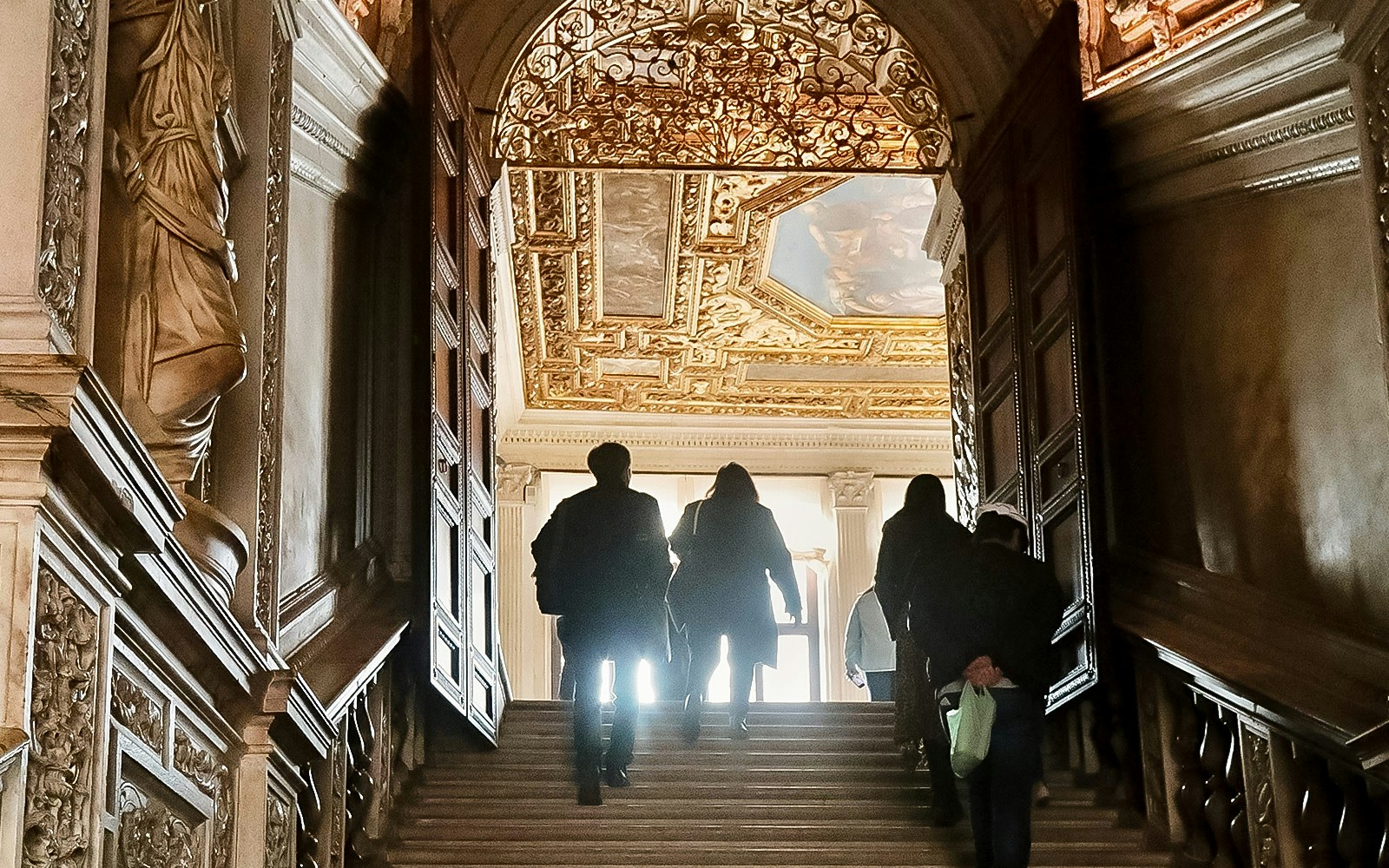 Architecture of Doge's Palace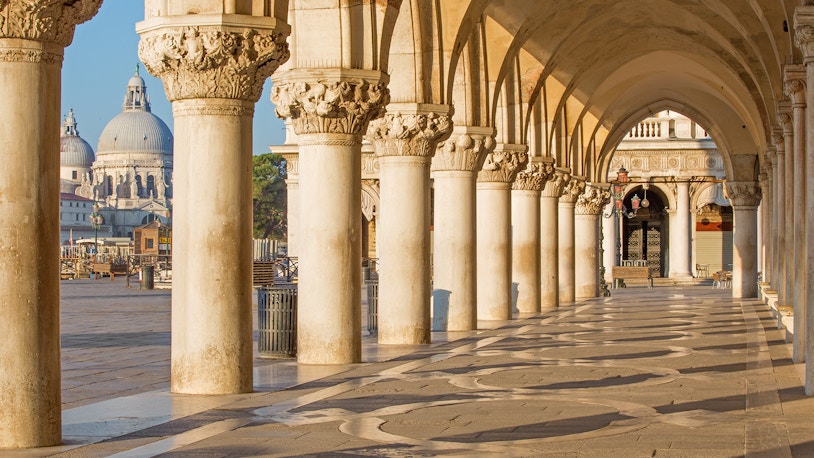 Dating back to the 14th century, the Doge's Palace showcases breathtaking Venetian Gothic style. Various sung and sung architects poured their brilliance into its creation, weaving delicate arches and captivating sculptures. A few of these names include Andrea Palladio and Giovan Antonio Rusconi. The palace served as the residence of Venetian rulers, the Doges, while also housing the Great Council and prisons. Its exquisite tracery, ogival arches, and quatrefoils add to the allure. Walk the iconic Bridge of Sighs connecting to the prisons and soak in the rich history.
Book Doge's Palace Tickets
Frequently Asked Questions About Doge's Palace
Doge's Palace is a historic marvel in Venice, Italy, serving as the residence of Venetian Doges, a political hub, and a symbol of the city's rich heritage.
What are the main highlights at Doge's Palace?
Some of the main highlights at Doge's Palace include the magnificent Doge's Apartments, the opulent Council Chamber, the famous Bridge of Sighs, and the stunning Golden Staircase.
How many artworks does Doge's Palace have?
Doge's Palace houses an impressive collection of artworks, including paintings, sculptures, and decorative elements. The exact number of artworks may vary over time due to exhibitions and restorations.
Where is Doge's Palace located?
Doge's Palace is majestically located in the enchanting city of Venice, Italy. You'll find it right in the heart of St. Mark's Square (Piazza San Marco), overlooking the serene waters of the Venetian lagoon.
How old is Doge's Palace?
The palace dates back to the 14th century, a stunning testament to Venetian Gothic architecture.
Is Doge's Palace open to the public?
Absolutely! Doge's Palace welcomes visitors eager to explore its grand halls, art, and captivating history.
Can I buy tickets in advance?
Yes, it's a great idea to purchase Doge's palace tickets online in advance to skip the lines and make the most of your visit.
How much time should I allocate for a visit?
Plan for at least 2-3 hours to savor the palace's grandeur, explore the exhibits, and soak in the ambiance.
Is Doge's Palace wheelchair-friendly?
Yes, the palace is accessible for wheelchair users with elevators and designated facilities. However, some areas like Prisons and Armoury are off-limits.
Are guided tours available?
Absolutely! Guided tours offer insightful narratives, revealing hidden stories and details you won't want to miss.
Are there any special evening openings?
Yes, from May to September, on Fridays, Saturdays, and select dates, the palace remains open until 11:00 PM, offering a magical experience under the night sky.